Lan'en Logistics
In March 2017, Mr. Yan saw our advertisement on Chenglong truck on Highway No. 13 in Loas. His eyes sparkled and was thinking who produced this truck. It's such a high class advertisement. He wrote down the contact information of our Tucker office and from then on our story with Mr. Yan had begun.
At that time, Mr. Yan was in negotiation of a cement transportation project. He would need a batch of cement tank trucks after he wins the contract. The next day, Mr. Yan got contact with our GM in Tucker office through Wechat and expressed his intention to purchase cement tank trucks in the future. In the following months, although they haven't met, Mr. Zhang actively sent information of related products to Mr. Yan and introduced the quality and advantages of the vehicles, of course, our services too.
In June, after the award of the cement transportation contract, Mr. Yan decided to have a face to face meeting with Mr. Zhang. On the basis of the last three months communication, our first meeting went very well. Mr. Yan proposed to buy 10 cement tank trucks. Therefore, Mr. Zhang and Mr. Yan went to the HQ of Huitengwanxiang to sign the purchase contract. In July, the purchase order was placed. In October, Mr. Yan was invited to visit our Liuzhou HQ. The modern production line and advanced production technology left a deep impression to Mr. Yan. Due to various reasons, the vehicles were delivered in November. Although it's a little delayed than the designated date in the contract, Mr. Yan was still impressed by our sincere service. He expressed in public on the delivery event that if he will buy trucks in the future, certainly he will choose Chenglong again.

We are aware of the importance of after sales service. Therefore, after the delivery of this batch of vehicles, we started to upgrade our maintenance site, including the recruitment of qualified maintenance personnel, in order to achieve the standard for the maintenance of these trucks. When Mr. Yan's vehicles are in Tucker, Vientiane, he always sent his trucks to our maintenance center to park and to be checked. At the end of December, Mr. Yan planned to buy another 10 trucks. This time, we had competitors. However, with the sincere service and attitude, our branch office manager Mr. Zhang presented the development plan and our support to Mr. Yan's logistic business in the next a few years. Once again, Mr. Yan was impressed. He decided to purchase another 5 cement tank vehicles from us in May. At the time, the relationship between Mr. Yan and Mr. Zhang was no longer a supplier and a client, they are more like partners and friends. With the recognition to the quality of our Chenglong trucks, Mr. Yan has already started to promote our products to his friends.

Speaking of customer maintenance, Mr. Zhang, GM in Tucker office said, in addition to providing high quality trucks, we also need to provide customers with intimate service and assistance to the development of customers, and try to be friends with our customers.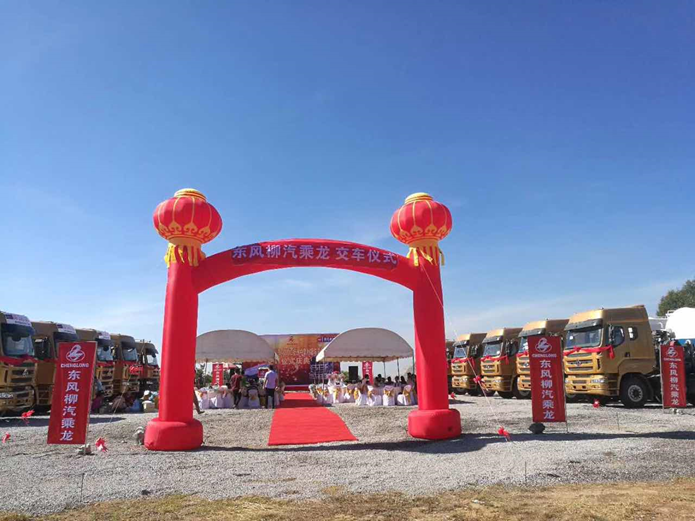 Delivery ceremony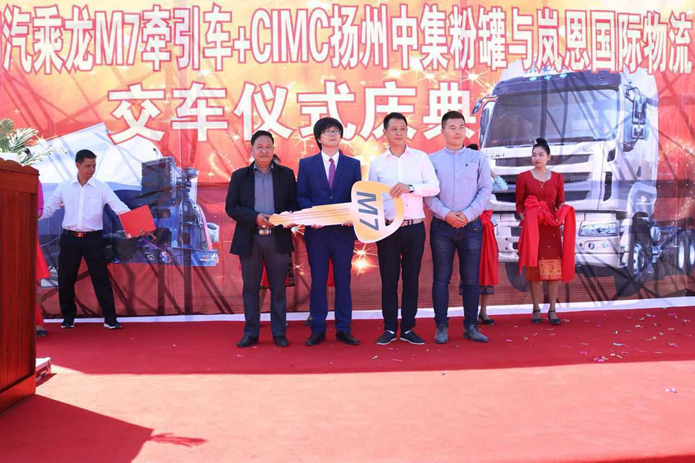 Product promotion conference on April 3, in Vientiane


In order to make a systematic and comprehensive product introduction, display the strength of Chenglong brand, and collect information about the potential customers, from Jan, 2018, we started to register as a member of the Laos Industry and Commerce Association and began to organize this promotional conference with them. The invitees are the staff who are in charge of companies in mining, petroleum, transportation logistics, construction, cement plant and other leading companies who have already registered in Laos industry and Commerce Association.
At the end of February, in accordance with our plan, the Association communicated with some enterprises first, collected information of the potential customers who wanted to know Chenglong product. In March, the list of invitees and the product promotion program were determined. On April 3, the Laos Industry and Commerce Association successfully convened the product promotional conference. Many potential customers came to our Vientiane store to test the trucks. There are 23 large scale companies, such as PV petroleum company, Sitthi logistics company, VILLABULY Development construction company and other old customers. Also there are HHL and SINO EXPRESS logistics, Laos beer company, Phu Bia mineral company, Venukham salt company, and other customers who had the intention to buy our trucks. The activity had caused great repercussions in the entire Laos industry and the automobile industry. The related videos and pictures had been posted on FACEBOOK home page of Huida and gained a lot of attention.The popularity of Chenglong brand had also been further promoted.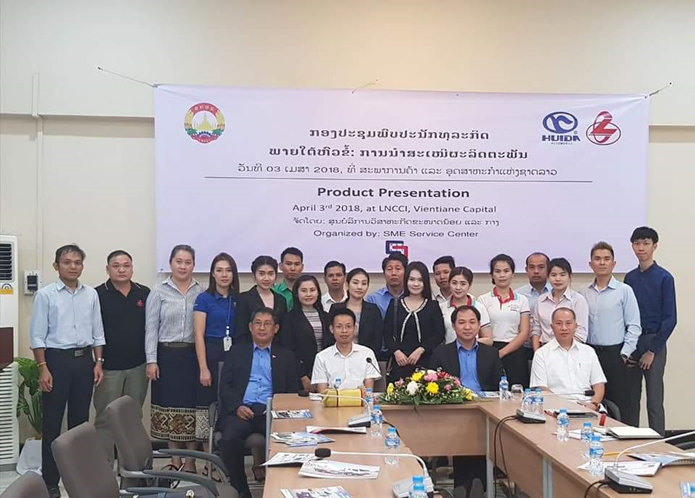 Group photo at the conference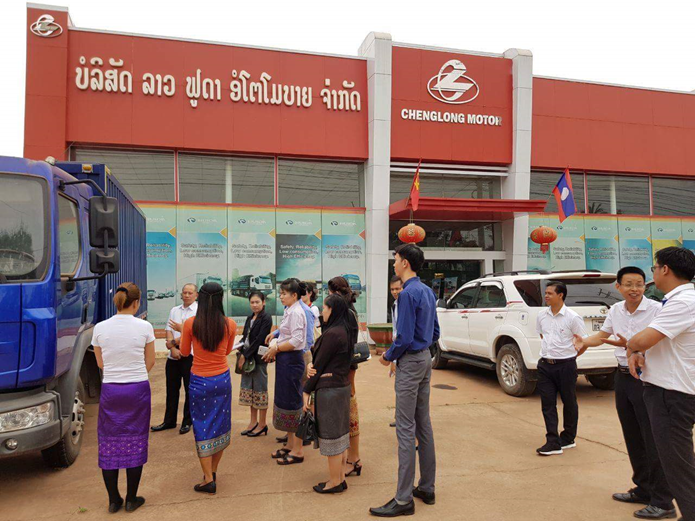 Visit our store