Peru's Fengxing store and another opening ceremony show
Peru's Fengxing store and another opening ceremony show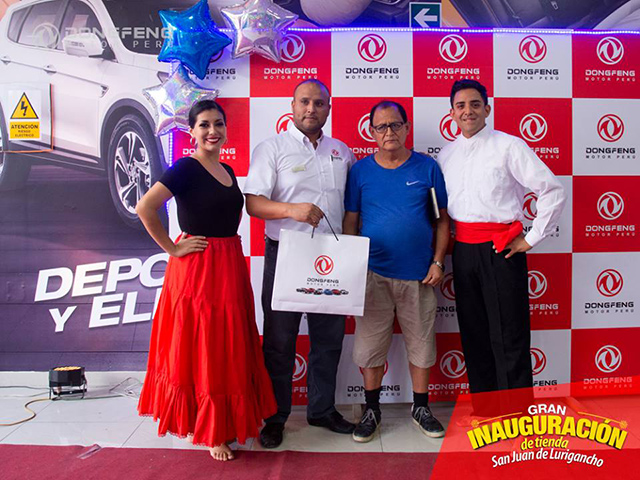 At 16:00 local time on April 13th, another franchise store of the popular car in SAN JUAN DE LURIGANCHO, Lima, Peru, ushered in the opening ceremony. Many invited customers came to the site and participated in the project with many Lima citizens. Second ceremony. With the efforts of the on-site staff and the support of the on-site customers, the activities of the SX6 and S500 were successfully sold until 20:00, and the first store of the franchise store in the Peruvian market was launched.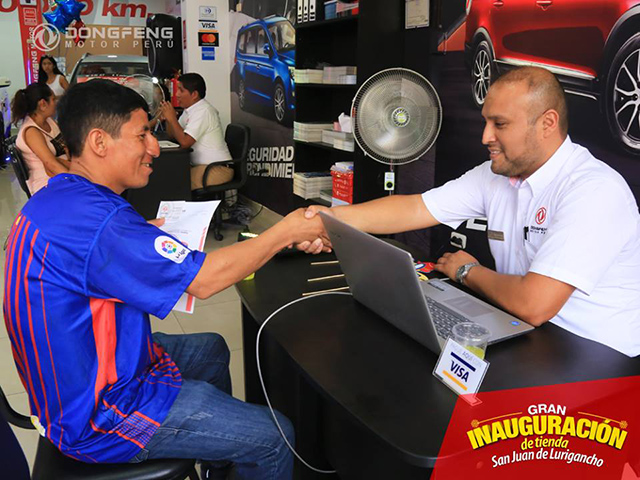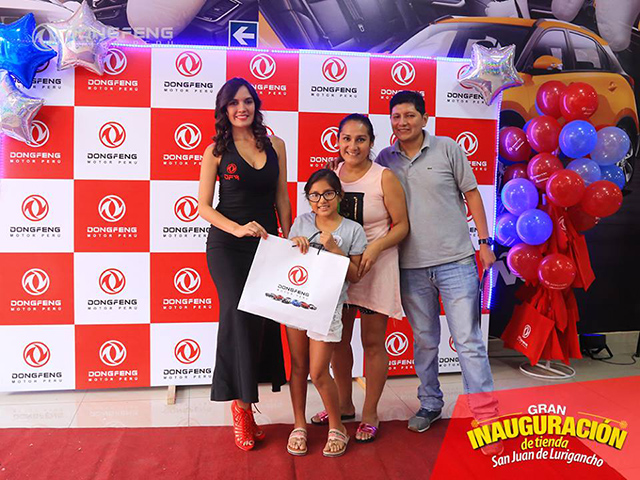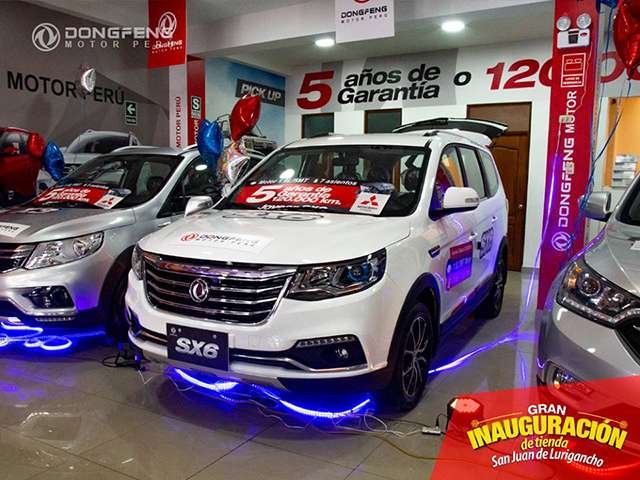 Dongfeng Liuzhou Automobile Co., Ltd. is a large-scale enterprise in China. It also owns the "Dongfeng Chenglong" commercial vehicle brand and the "Dongfeng Fengxing" passenger vehicle brand. The marketing and service network covers the whole country and the products are exported to Southeast Asia, Middle East and Africa. It is an important partner of the Peruvian automotive industry.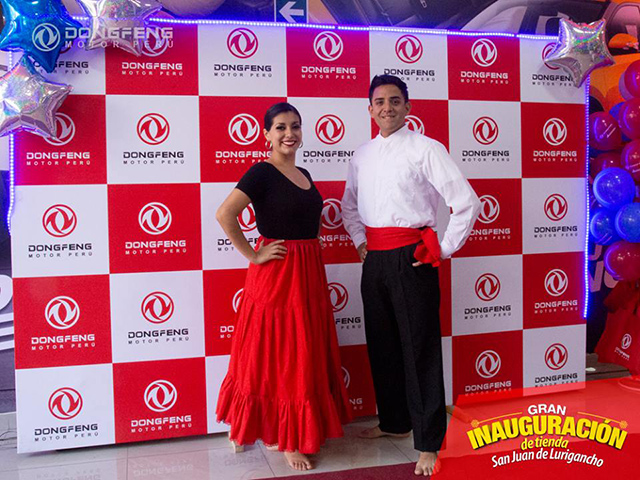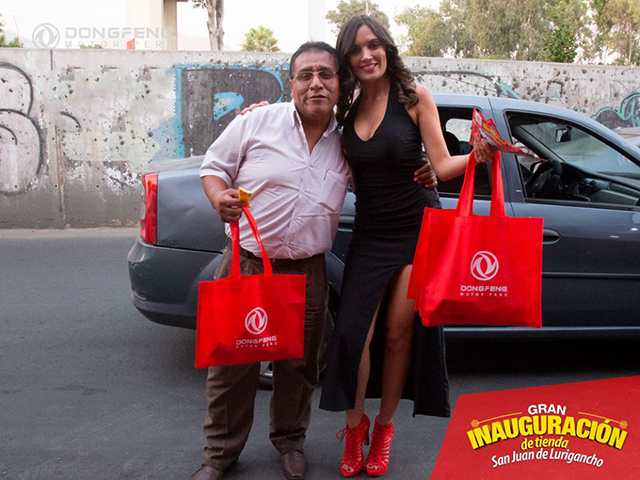 As a passenger car brand owned by Dongfeng Liuqi, Dongfeng has always been focusing on innovation. With its large space and high cost performance, it has been attracting attention in the international market. At the opening ceremony, several models represented by SX6, X3 and M3, with more tough lines and superior performance, were greatly welcomed by many customers on the spot, not only showing the unique charm of Dongfeng Liuqi brand, but also further Strengthened the development of popular cars in overseas markets.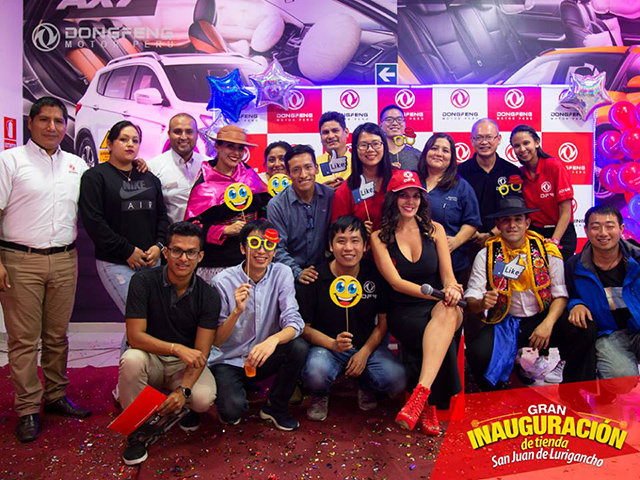 With the deepening of China's "One Belt, One Road" construction, Dongfeng Liuqi's international competitiveness and brand awareness are constantly improving. In 2018, the export volume of passenger cars surpassed that of commercial vehicles for the first time, becoming the main force in Dongfeng Liuqi's export products, such as Jingyi X3, Jingyi X5, Jingyi SX6, Jingyi S50, Lingzhi M3, etc. Also popular.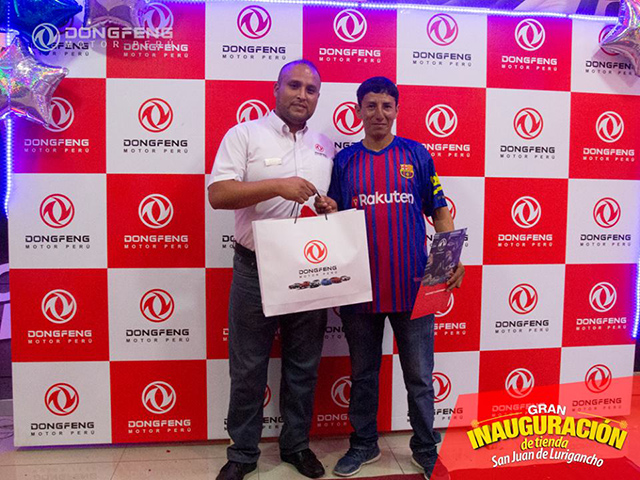 In recent years, Dongfeng Liuqi has paid more attention to brand building in overseas markets in overseas markets such as Europe, the United States, Japan and South Korea. It has achieved good results through brand competitions such as sports events, exhibitions and brand launches. After a long period of brand building, Dongfeng Liuqi has been reported and paid attention by foreign media and professional organizations, and has become one of the internationally renowned and high-profile Chinese brands.